When you join Rentokil North America,
you are joining something big
Rentokil North America is a respected premier brand for pest control, brand standards, interior landscaping and scenting services in North America.
We are a network of 8,000 expertly trained colleagues in the United States and Canada, working together to deliver excellent service to each customer.
As part of a national organization with a global footprint, you will be part of a fast-growing company. Our growth story continues with market-leading innovations, latest digital tools and great training for colleagues.
Our customers range from the local supermarket and restaurant, to facilities management, to large-scale industrial plants and food production companies, to residential homeowners.
As a Financial Times Stock Exchange 100 company, we take our responsibilities seriously for our colleagues, customers, shareholders, the environment and communities in which we work.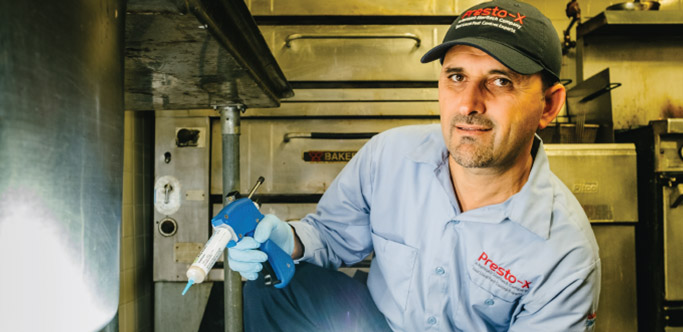 Our specialists provide important services to customers, such as pest control, programs to maintain brand standards, plant and scenting services.
Our people are hard-working and great at building long-term relationships with customers and colleagues on their teams.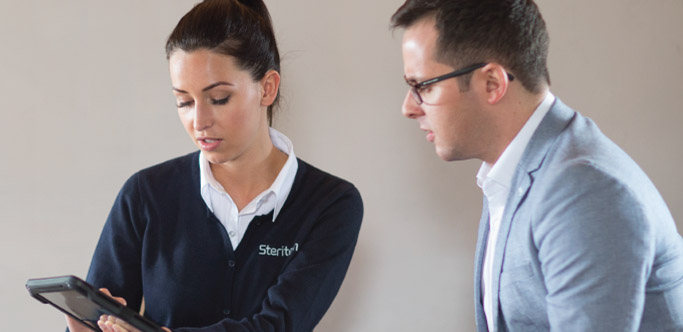 Our sales teams are based locally, to ensure that they have strong local knowledge, as well as the ability to target a wide range of companies.
Our customer service and administrative support teams are knowledgeable and courteous in interactions with internal and external customers.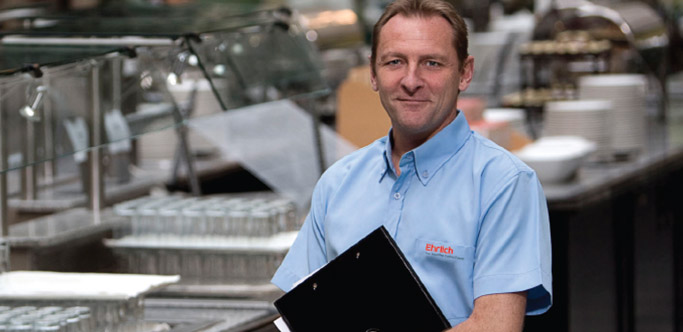 Our values
We value Service, Relationships, Teamwork and Responsibility. Grounded, down-to-earth values, just like the people who wear our uniforms across the world, are at the heart of our business. You will build relationships with customers and colleagues, most of whom are with us for years. You get to know them, and they get to know you.
They are proud to wear our shirt.
We hope you will be, too.
Our Mission is to Protect People,
Enhance Lives and Preserve the Planet
Our colleagues practice this mission each day and provide expertise and professionalism in our pest control, brand standards, interior landscaping and premium scenting services.
Throughout the world, demand for higher standards in public health, stricter food safety legislation and compliance with workplace safety regulations are driving our service expertise. We are proud to be the leader in our industry.
Join a market leading company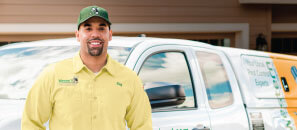 Rentokil
is one of the largest pest control companies in North America.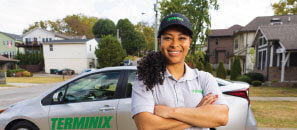 Terminix
is a leading provider of residential and commercial pest control in the United States.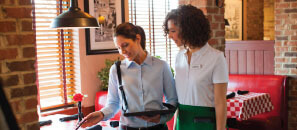 Steritech Brand Standards
is the market leader in brand protection services.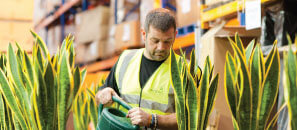 Ambius
is the world's leading interior plants and scenting company.
.
Our colleagues are our brand
Our people are our brand. They are our experts and deliver a great service to our customers.
They also demonstrate great commitment to each other, every day, as one team. As a growing company, we know that to keep succeeding, we must inspire our colleagues, continue to provide new opportunities, and attract talented people to join us.
Whatever your experience or background, age or education, with the right attitude and values, there is a perfect role for you with Rentokil North America.
Who we are
Rentokil North America provides professional services in pest control, brand management, interior landscaping and premium scenting. We represent the North American division of Rentokil Initial plc, one of the largest business service companies in the world, operating in over 90 countries.
For over 90 years, our regional pest control brands—Ehrlich, Western Exterminator and Presto-X—have provided commercial and residential services to customers. As our organization has grown through acquisitions, we have been able to offer national coverage and faster response times, with a network of specialists and broader range of services. With a team of expertly trained colleagues, our services are recognized for high quality and innovation.
Terminix is a leading provider of residential and commercial pest control in the United States. We provide pest management services and protection against termites, mosquitoes, rodents and other pests to more than 50,0000 homes and businesses everyday.
Our Steritech Brand Standards protection services provide food safety auditing and business consulting, which have enabled us to become the market leader in this category.
Ambius is the global leader in interior landscaping and premium scenting services. We have been creatively greening commercial environments, to protect and enhance our customer's brands, for over 50 years.
You can help shape our future.
Leaders in innovation
Rentokil North America is proud to be part of a global tradition of innovation for nearly 100 years, providing new solutions for our customers and colleagues. We are committed to researching and bringing new ideas to our industries.
Our research and development teams are the key to developing unique products and services, which provide our sales teams with exciting new products and new tools for our service teams to use. Innovation can be seen in the new digital products we introduce to our customers, as well as the training and cloud-based information systems for colleagues, helping them become technology efficient.
Recently, the company has launched a number of world firsts: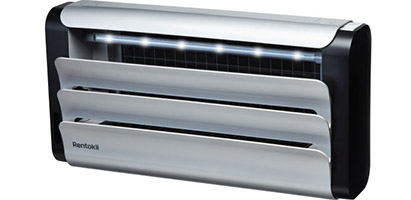 Lumnia
The first commercial range of LED insect light traps, reducing power consumption for customers by up to 60%, compared to traditional units.
PestConnect
The first rodent control system to feature infrared beams, carbon dioxide instead of traditional poisons, mobile connectivity and 24/7/365 online monitoring.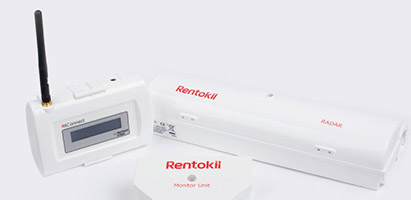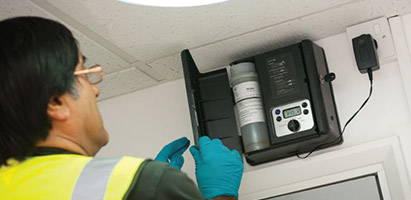 Premium Scenting
Conventional aerosol air fresheners use heavy droplets that, on average, cover a ten-foot square area for up to ten minutes. Premium Scenting by Ambius uses micro-sized particles, which are so light they float to uniformly spread throughout the space and linger longer.
OnBrand360®
Breakthrough Brand Standards reporting and analytics technology that allows our customers to focus on their customers' experience.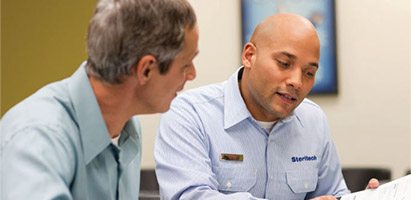 Our vision
To be the most loved and respected services business on the planet — delivering in THE RIGHT WAY.
Terminix partners with franchisees in select geographic regions, including throughout the entirety of North Carolina and South Carolina, for the delivery of Terminix-branded pest control services. The merger between Rentokil and Terminix does not impact that network. The franchisees will continue to operate and have the exclusive right to use the Terminix brand in their respective regions. Where Rentokil provides pest control services in these regions, it will continue to do so under the existing Rentokil family of brands.