At Rentokil North America, we work together to deliver excellent service to each customer
Rentokil Pest Control
One of the largest pest control companies in North America.
Highly innovative, leading technical expertise - customers look to Rentokil companies for knowledge and professionalism.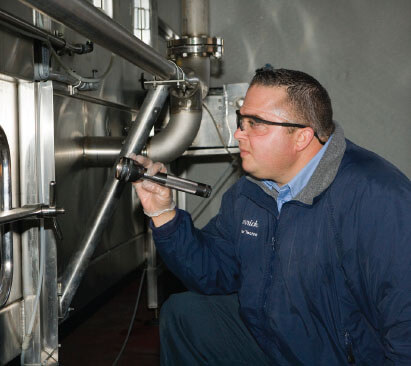 Ambius
Award-winning leader in creating enhanced commercial environments with interior landscaping, premium scenting and other services.
Creative design approach and technical expertise to protect and enhance customer brands in office, retail, healthcare and other property sectors.
Terminix
The leading provider of residential and commercial pest control in the United States.
Best-in-class, proactive care solutions to protect the moments that make a home or business free of worry.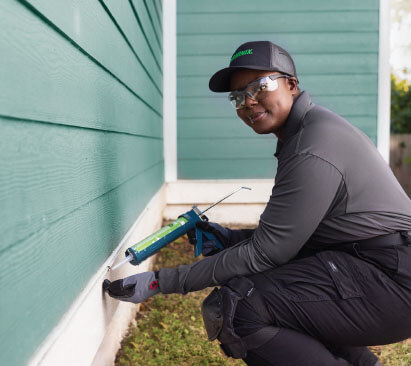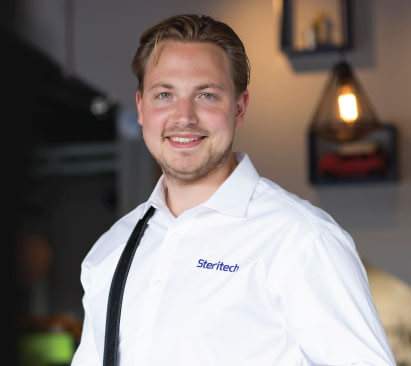 Steritech Brand Standards
The market leader in brand protection services in food industries.
Unrivaled expertise in food safety consulting and operational assessments to enhance customer experience and drive continual improvement.
Rentokil Pest Control
Rentokil is a leader in providing quality commercial and residential services across North America. Our regional pest control brands of Ehrlich, Presto-X and Western Exterminator provide expert pest control services through a consultative approach with our customers. As the third-largest pest control company in the United States, we provide national coverage, faster response times and an even broader range of services.
Across the United States and Canada, businesses and homeowners trust Rentokil to solve their pest problems. Customers choose Rentokil for our technical expertise, innovation and passion for excellent service. We offer comprehensive pest management solutions to include pest control, termite monitoring, bed bug management, odor management, drain line services, bird deterrent solutions, vegetation management and fumigation.
Learn more about Rentokil Pest Control
Learn more about Rentokil Pest Control
1. Innovation
For nearly 100 years, Rentokil companies worldwide have been committed to being innovators in our industry. We place emphasis on health, safety and protection of the environment. We also look for new solutions, leveraging Internet-of-Things possibilities. Service innovation can be seen through chemical-free heat treatments to control bed bugs, canine bed bug inspection, Rentokil's revolutionary Lumnia ultraviolet light traps for fly control, and specialized solutions for bird and vegetation management. PestNetOnline provides commercial clients an easily accessible way to communicate and know what is being done, real-time, to protect their facilities.
2. Partnership for Solution
Our approach focuses on partnerships between sales, the operations team and customer to achieve highest quality in pest control service. Our processes ensure ongoing monitoring and evaluation to determine the most effective treatment for each customer's situation. Our professionals implement pest-preventative practices, educating customers about integrated pest management and holistic pest management solutions. Commercial and residential customers have access to a wide range of innovative treatment methods, products, equipment and services.
Ambius
Ambius offers a complete range of design and plant services for the built environment. Our services include live and artificial plant displays for businesses, complete office plant services, ambient scenting, commercial holiday decorations, and green wall design, installation, and maintenance.
From the design concept to installation and ongoing maintenance, we are passionate about providing world-class experiences for any size business. These experiences are driven by our desire to deliver inspiring design as well as use the power of plants to enhance the wellbeing of those using the space. Each project is distinctive in style to reflect a business' specific needs and brand.
Learn more about Ambius
Learn more about Rentokil Pest Control
1. Design
Ambius prides itself on being the leader in interior plantscape design. That means it's nice when the industry we are in recognizes the hard work that we do during the annual International Plantscape Awards. During the 2018 ceremony, we set a new record by winning 27 awards. Ambius has been honored with 94 premier design awards over the last six years.
2. Wellbeing
Engagement and wellbeing are symbiotic. People are essentially most productive, and visitors have a better experience, where there are high levels of engagement and wellbeing. Through biophilic design, Ambius enables businesses to harness humanity's need to be in its natural environment. We are extremely proud to sponsor the world's first Biophilic Office research project with the Building Research Establishment.
3. Holiday Decor
Ambius design experts can provide companies a holiday experience that impresses visitors and engages staff.
Terminix
Terminix is a leading provider of residential and commercial pest control in the United States. We provide pest management services and protection against termites, mosquitoes, rodents and other pests. Headquartered in Memphis, Tenn., with more than 11,400 colleagues and 2.9 million customers in 24 countries and territories, we visit more than 50,000 homes and businesses every day.
Learn more about Terminix
Learn more about Rentokil Pest Control
1. Service with a Purpose
Built on expertise in pest management - and colleagues who love what they do - we are committed to taking care of our people, serving our customers and communities, and delivering profitable growth, by ensuring the spaces and moments where life happens are free of worry and full of joy.
2. Responsibility
We live and work in the same neighborhoods as our customers, who trust us with their homes and businesses every day. Our programs around environment and safety, workplace inclusivity and strategic giving drive our ability to serve the communities around us.
Steritech Brand Standards
Steritech Brand Standards Business is the market leader in providing food safety and operational assessments to enhance customer experience. We design and implement assessment programs that promote adoption of standards and drive continual improvement at each customer's brand location.
Our specialists educate each customer on the "how" and "why" behind standards and give real-time knowledge and insight they need to improve their customer experience.Learn more about Steritech Brand Standards.
Learn more about Steritech Brand Standards
Learn more about Rentokil Pest Control
1. Our Unique Approach
Through partnership with our customers, we build a culture of learning, continual improvement and quality to each brand's standard.
2. Breakthrough Technology
Customers are looking for a program that integrates seamlessly with their strategic initiatives. OnBrand360® is our robust tool that allows our customers to utilize our assessment and reporting platform to evaluate and chart their plans for success.
Terminix partners with franchisees in select geographic regions, including throughout the entirety of North Carolina and South Carolina, for the delivery of Terminix-branded pest control services. The merger between Rentokil and Terminix does not impact that network. The franchisees will continue to operate and have the exclusive right to use the Terminix brand in their respective regions. Where Rentokil provides pest control services in these regions, it will continue to do so under the existing Rentokil family of brands.