Innovation and technology at Rentokil Initial
Innovation and Technology
We take pride in embracing cutting-edge solutions that transform industries and elevate the way we serve our customers.
Each year we launch new products that set new standards for our industries providing our sales teams with exciting new products and services to sell, and new tools for our service teams to use.
Our commitment to innovation
Throughout your career with Rentokil Initial you will keep learning and be given new tools, new products and new services as we continue to make new advances.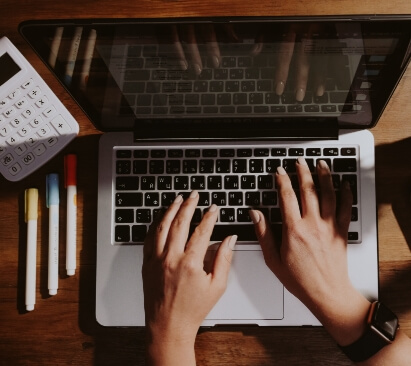 We launched a number of 'world firsts'.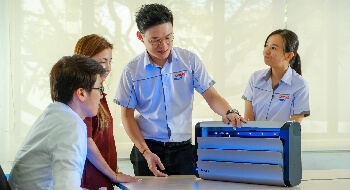 Lumnia
The first commercial range of LED insect light traps – reducing power consumption for customers by up to 60%, compared to traditional units.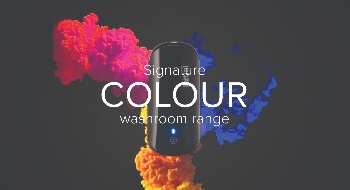 Signature
One of our ranges of washroom hygiene products that feature a special surface coating that reduces the spread of germs.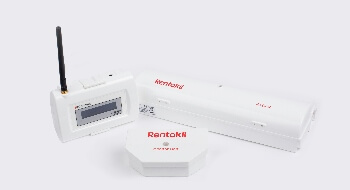 PestConnect
The first rodent control system to feature infra-red beams, CO2 instead of traditional poisons, mobile connectivity and 24/7/365 online monitoring.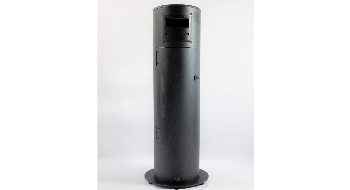 Premium Scenting


Conventional aerosol air fresheners use heavy droplets that on average cover a ten foot square area for up to ten minutes. Premium Scenting by Ambius uses micron-sized particles that are so light they float and uniformly spread throughout the space.
RapidPro


The fastest acting rodenticide on the market. But what's really clever is that our scientists have created a recipe that rodents love the taste of.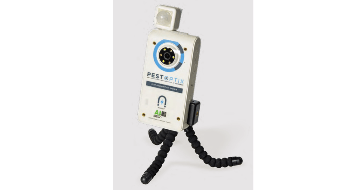 Cutting edge connected cameras
Through our ongoing field trials in the UK and our recent acquisition of Eitan Amichai in Israel, we are developing the use of digital cameras and AI for the automatic identification of pests, providing an early warning system for faster and more effective prevention and control.
Driving innovation through centres of excellence

Our new Technology Centre in the UK provides a dedicated home for the testing and validation of new products. The facility includes environmental testing, functional testing and being able to carry out thousands of repetitive tasks to ensure validation of sales and marketing claims.
A new Innovation Centre in the US opening this year
This facility will enable the business to support and advance our residential and termite pest control operations in North America. Increasingly, our innovations have a clear and demonstrable benefit for the planet, not just our business, in line with our mission to protect people, enhance lives and preserve the planet.